September 2019 Box
The Testaments by Margaret Atwood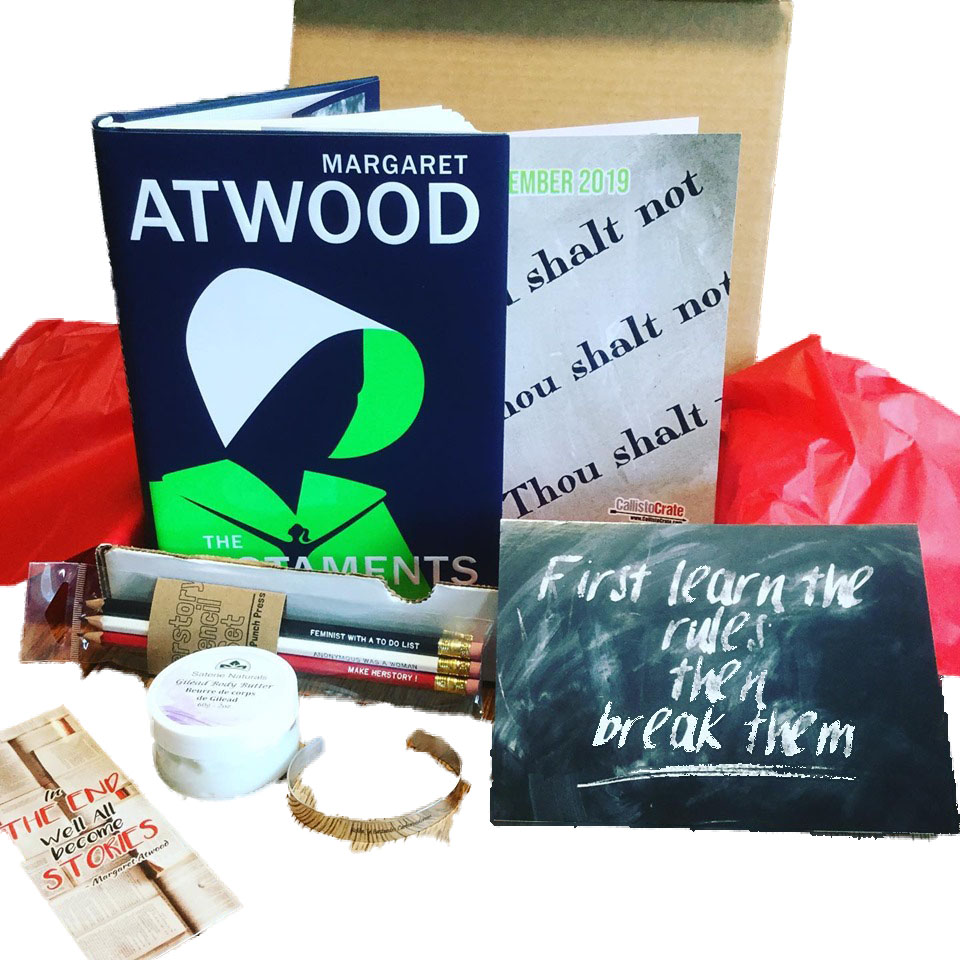 SOLD OUT
We are so excited to introduce our September read – the highly anticipated The Testaments by Canadian icon Margaret Atwood! This dystopian novel narrated by 3 characters takes place 15 years after The Handmaid's Tale.
Our first artisan vendor this month is Satene Naturals in Kamloops, BC who custom blended for us a unique Gilead body butter. In The Handmaid's Tale, Offred uses actual butter to moisturize, so we thought you'd enjoy this sumptuous take.
The pencil set from local vendor Rainbow Punch Press is a fun way to signify how women were kept illiterate in Gilead, as well as to represent the feminist themes of Margaret Atwood and her writing -- she has certainly done her share of creating herstory!
One of the most symbolic phrases in The Handmaid's Tale is Illegitimi non carborundum, which means "Don't let the bastards grind you down." It symbolizes hope, fight, and even camaraderie. To that end, we found these lovely stainless steel bracelets etched with this powerful phrase.
Our bookmark this month includes one of our favourite quotes from The Handmaid's Tale.
Also included in the brochure is a fun word scramble puzzle based on life in Gilead, again because women were not allowed to read or write, and Offred in The Handmaid's Tale loves to play Scrabble.