October 2019 Box
Empire of Wild by Cherie Dimaline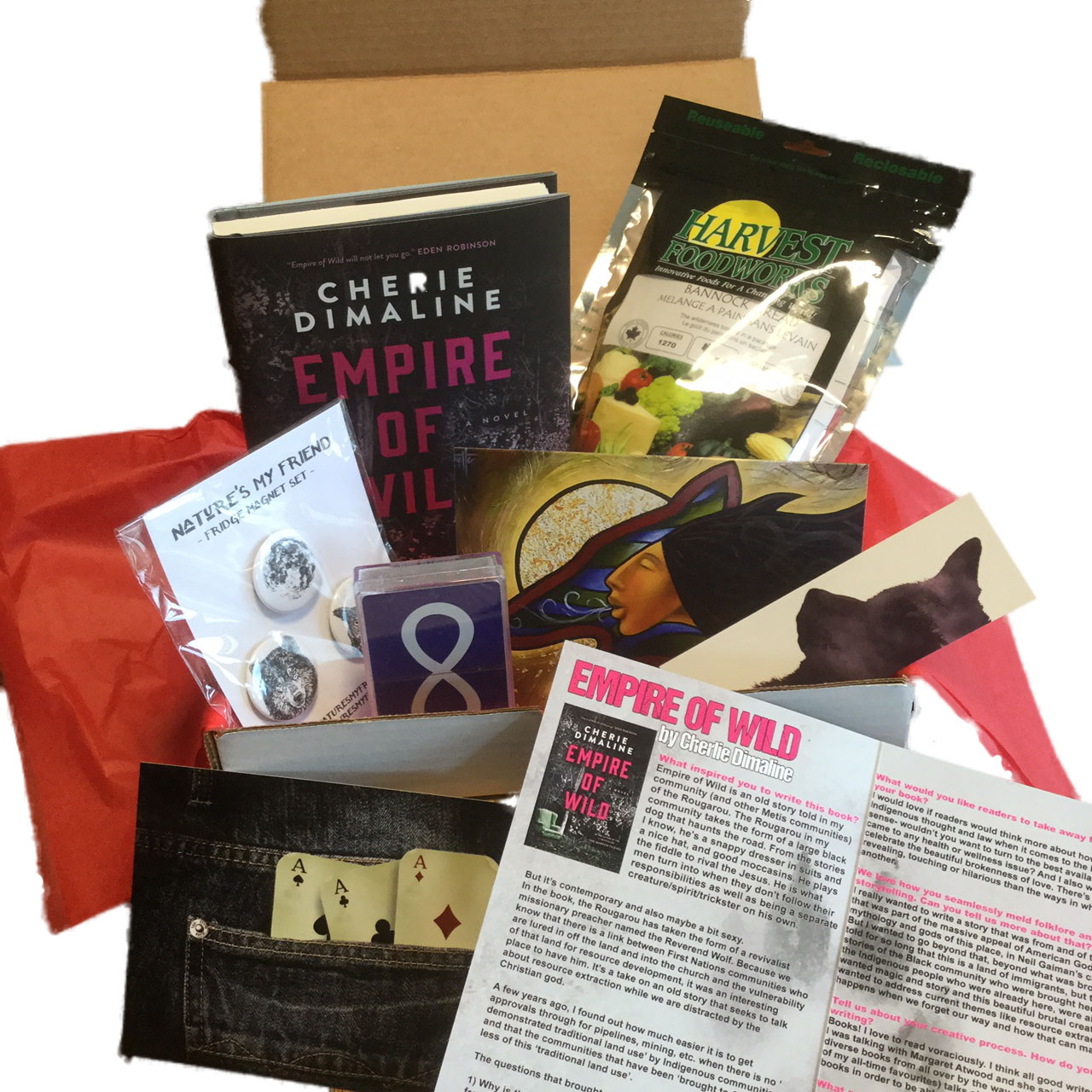 SOLD OUT
We are proud to present our October book, Empire of Wild by Canadian Indigenous author Cherie Dimaline. This gritty, compelling, and provocative novel skillfully combines traditional Metis folklore with a modern narrative for a story that is sure to have you thinking about Indigenous rights, modern development, love, and family. Joan is a determined heroine who we love because she is brave, persistent, and fallible.
The beautiful Night Creatures Magnet Set is from Kamloops, BC artist Jessica of Nature's My Friend. The Rougarou, a Metis werewolf, is an integral part of this story, as is nature, and the night itself.
We couldn't resist the delicious Bannock Mix from Ontario's Harvest Foodworks, reminiscent of the bannock made and eaten in the book.
The gorgeous art card is a print called "Aniti Anemos" by celebrated Canadian Metis artist Aaron Paquette. The image of the wolf and the woman is powerful and perfectly fits the theme of the book.
We've also included a deck of playing cards with the Metis symbol, representing the Euchre that the characters play and the Metis culture of the book. We've even included the rules so that you can play a game yourself!
The bookmark is a beautiful wolf, so integral to the book.
Cherie Dimaline took the time to do an illuminating, exclusive author interview which sheds light on the book and her writing.