DOUBLE CLICK TO EDIT TITLE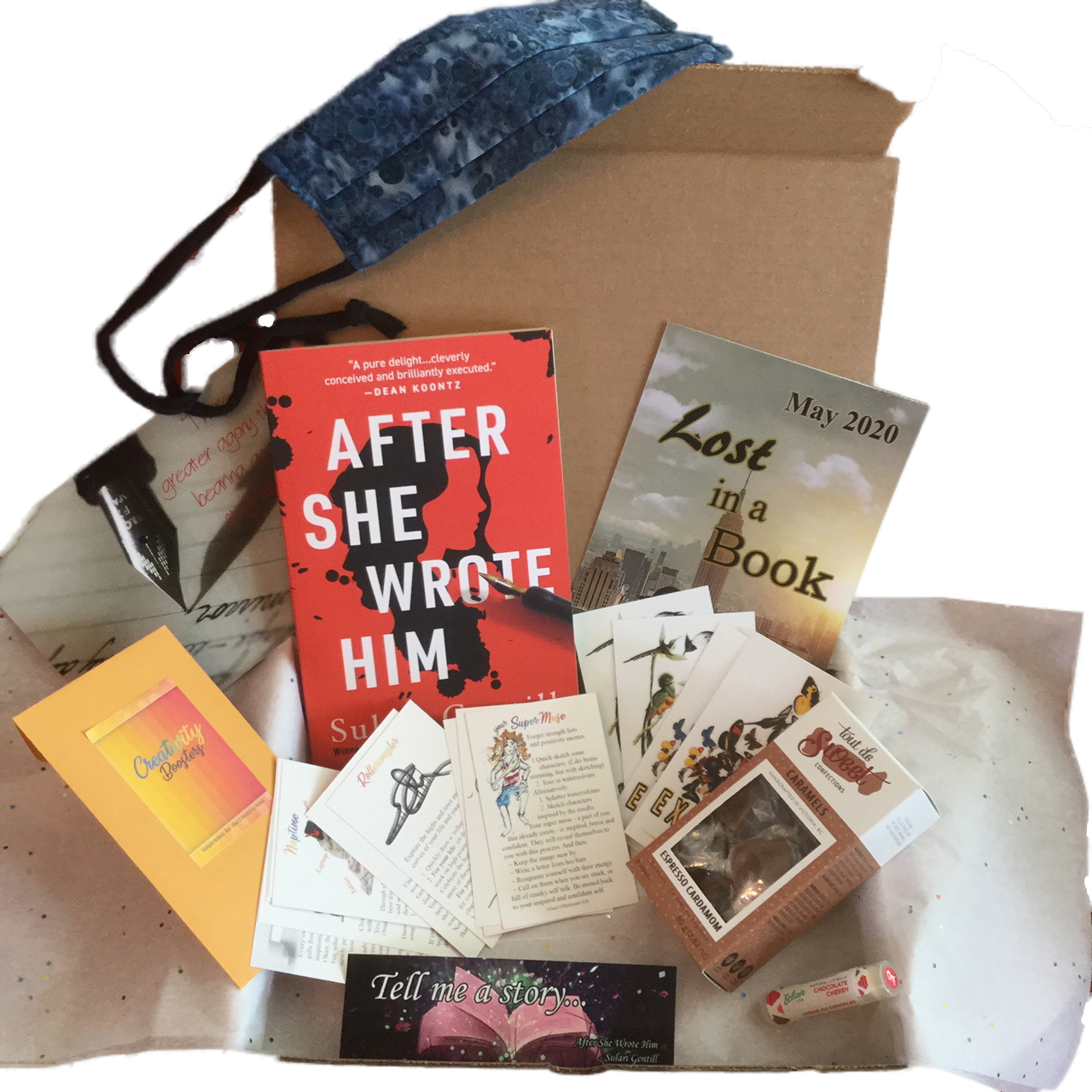 May 2020 Callisto Crate
After She Wrote Him by Sulari Gentill
SOLD OUT
The May Callisto Crate selection is the mind-bendingly written After She Wrote Him by Australian author Sulari Gentill. This unique murder mystery will have you questioning what it means to get lost in a book as author Madeleine writes about Edward as he writes about her. Masterfully done, we delve into murder, friendships, and domestic problems, all the while wondering about the line between fiction and reality.
To compliment this month's selection we've included luxurious, handmade Espresso Cardamom Organic Caramels from Tout de Sweet in Victoria, BC. Coffee is a staple among writers, and the authors in this novel are no exception, and getting your coffee in candy form is an extra treat!
One of Madeleine's favourite things to eat is Black Forest Cake, which is reimagined here as Cherry Chocolate Lip Balm from Éclair Lips in Moncton, NB.
When thinking about writing and creativity, the obvious place to go is Writerly Kits of Kamloops, BC. They created these lovely Creativity Booster cards, perfect for stimulating your creative spirit.
Wild Roots Art of Kamloops, BC designed these gorgeous book plates especially for us because every book lover can use a way to ensure their loaned books get returned.
The bookmark features a quote from the book and you'll find an interesting exclusive interview with the author in the brochure.