June 2020
How the Penguins Saved Veronica by Hazel Prior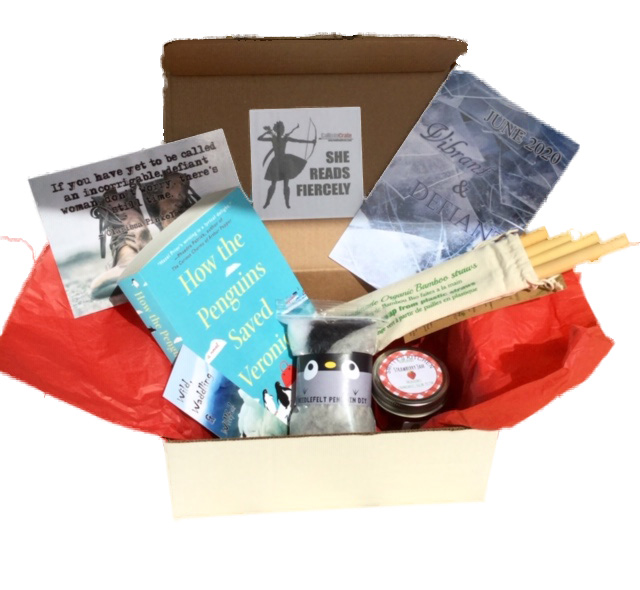 June 2020 Callisto Crate
How the Penguins Saved Veronica by Hazel Prior
SOLD OUT
The June Callisto Crate selection is How the Penguins Saved Veronica by Hazel Prior. We loved this heartfelt story of an elderly woman who embarks on an adventure to Antarctica to visit the penguins! She shows how our pasts can define us, but also how it's never too late to explore, grow, and learn something new.
The Needlefelting Penguin Kit from Chouxfelts in Vancouver, BC is the perfect fit for this penguin inspired book. Not only will you have a new penguin keychain, but you get to make it yourself, possibly embarking on learning something new yourself. 
How we treat the environment and each other are big themes in this book, represented by the fun set of reusable bamboo straws with a coconut bristle brush in a cute bag from EZe Lilly in Kamloops, BC.
Strawberry Jam has an important role to play in the book which is why we've added this simple, delicious jar of homemade jam by Smitty's Kitchen in Kamloops, BC.
You'll also find a book inspired bookmark and an exclusive author interview.