July 2019 Box
The Traveling Triple-C Incorporeal Circus by Alanna McFall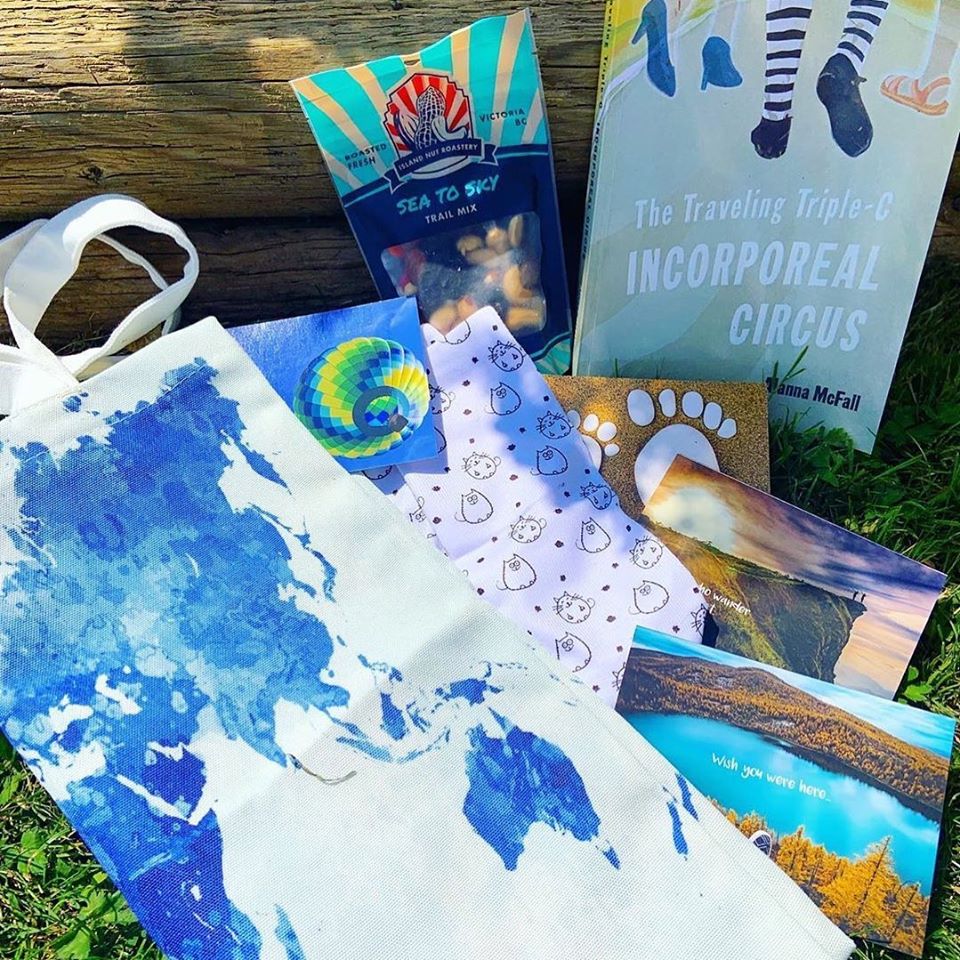 SOLD OUT
Our July selection is The Traveling Triple-C Incorporeal Circus by Allana McFall. Two ghosts and a mute mime go on a road trip across the country to attend a wedding in this unique, funny, thoughtful adventure. The unlikely trio explore life, death, love, family, friendship, and ultimately, what it is that keeps us going.
Island Nut Roastery on Vancouver Island, BC, our artisan vendor this month, supplied us with the ultimate road trip snack: delicious Sea to Sky blend trail mix.
One thing you always need on a trip is a good bag, so we've included a gorgeous canvass tote with a fun map of the world on it to spark your own dreams of adventure.
Walking across the country is no joke, and our human protagonist had very sore feet, so we've represented this with the socks. The cute kitties on it are for the kitten they befriend along the way and the paw prints represent their journey.
And what would a trip be without postcards to send home to your family and friends? We've designed some special ones for you.
There's a lovely bookmark perfectly paired for this book.
And Allana McFall has graciously answered a few of our questions for you in our exclusive author interview.