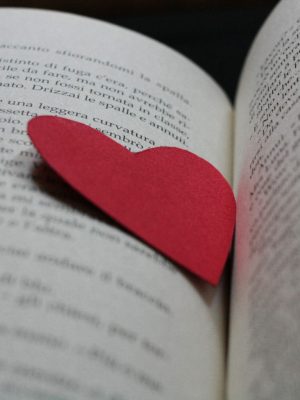 We read an article recently that said children who read the Harry Potter series grow up to be more accepting of different people, less bullying, and more compassionate. Wow. That is enough to make Harry Potter required reading in schools! Really, these books portray so many examples of standing up for yourself and others, questioning authority, doing the right thing in the face of adversity, accepting different "classes" of people, the list goes on. There are also interesting role models in Harry Potter: smart girls, awkward pushovers who grow backbones, friends who fight but work it out, and people who support those who are bullied, to name a few.
The lessons in Harry Potter can be summed up in Professor Dumbledore's words: "Understanding is the first step to acceptance, and only with acceptance can there be recovery."
Continue Reading These Themes in Adulthood
These themes of discovery and understanding do not need to end in childhood — the books we read as adults can have a huge impact on our psyche as well. That's not to say we don't want to read to relax or indulge our guilty pleasures, of course we do! But even as adults, we cheer on our heroes, mourn the losses of our favourite characters, and can be inspired by a good story line.
This is why we have a passion for books where the women are strong and they stand up for themselves, or at least learn to. We need these reminders in our daily lives, in our times of relaxation and escape, that we can do what's important to us, that we can overcome adversity, embrace diversity, and that we can be true to ourselves and win. These are the books that keep us turning the pages deep into the night. And they are important, especially in a time when compassion and tolerance aren't givens, and in a world where women are still fighting for basic human rights and equality.
Again, it would seem all of the best advice is contained in children's books: "You are braver than you believe, stronger than you seem, and smarter than you think." — Christopher Robin, Winnie the Pooh.
Sometimes, as women, we need reminders of this, so we encourage you to pick up a badass book and lose yourself in a story where the women show courage, dare to act, and kick some butt. We would love for you to comment below and tell us what your favourite reads with prominent, strong women are. How do you read fiercely?
Article originally published May 26, 2018