August 2019 Box
Wherever She Goes by Kelley Armstrong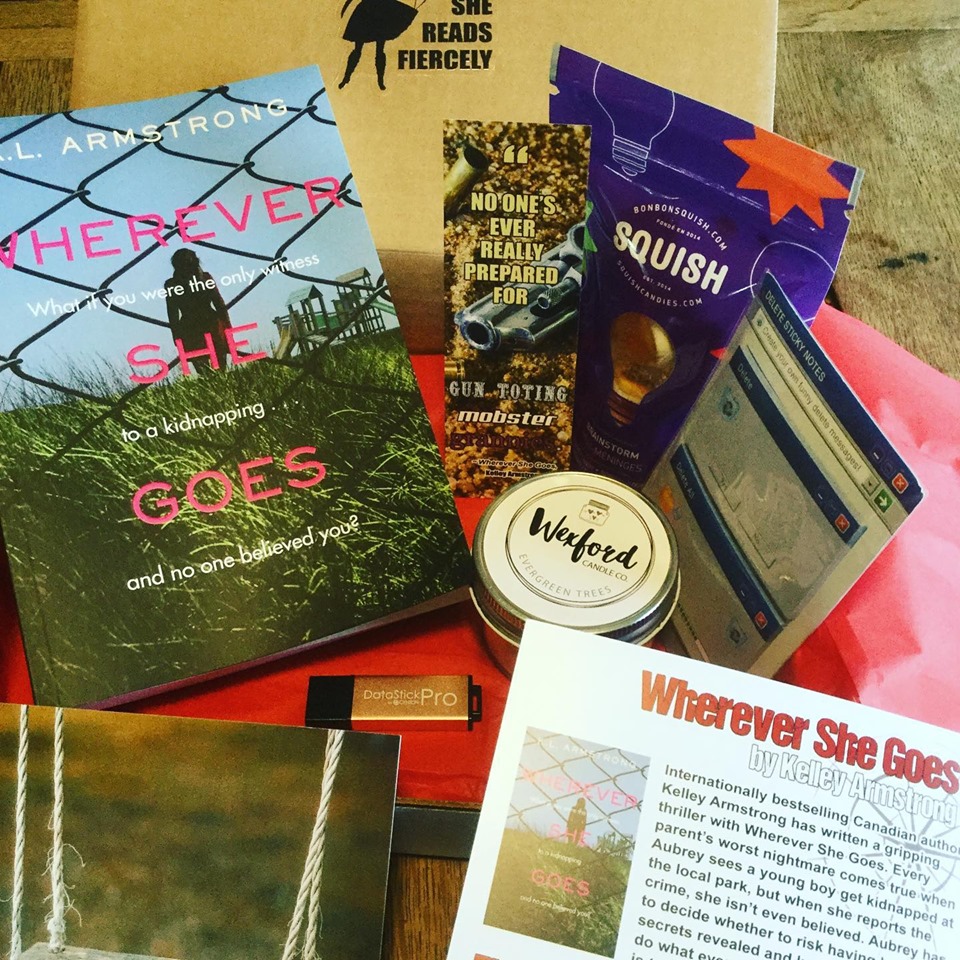 SOLD OUT
Internationally bestselling Canadian author Kelley Armstrong has written a gripping thriller with Wherever She Goes. Every parent's worst nightmare comes true when Aubrey sees a young boy get kidnapped at the local park, but when she reports the crime, she isn't even believed. Aubrey has to decide whether to risk having her own secrets revealed and keep investigating or do what everyone is telling her to do, which is to leave the matter alone.
Wexford Candle Co is our first artisan vendor, supplying the hand poured, 100% soy wax Evergreen Candle. Aubrey first met the boy she later saw kidnapped playing hide and seek with his mom in the woods at the local park and these candles bring the feeling of being in the woods to life.
Squish, our second artisan vendor, makes artisanal gummy candies and these Brainstorm Gummies reminded us of how smart Aubrey is and how she used her brain to solve the mystery of what happened to the boy she saw kidnapped. We also think that Aubrey's daughter Charlie would have enjoyed munching on gummies at her tea parties.
The Skeleton Flash Drive represents 2 things – most obviously a flash drive and the mad computer skills that Aubrey has, but also the skeletons in her closet.
Computers and hacking are a big part of the book, so these Computer System Fail Sticky Notes are a fun way to remind us how hard it can be to work with computers sometimes.
The bookmark for this month has one of the best lines we read in the entire book.
Finally, Kelley Armstrong was kind enough to answer a few questions about this exciting book for us in an exclusive author interview.